Bachelor in Sustainable Livestock Production
Bachelor in Sustainable Livestock
The Department offers a four-year degree program leading to a Bachelor in Sustainable Livestock Production. Students who score less than 70% in the second year graduate with a Diploma in Sustainable Livestock Production after their third year of study as an exit plan.
ENTRY REQUIREMENT
Grade 12 Higher School Certificate (or equivalent) grade of 'B' or better in Language & Literature; Maths A (or Maths B); Biology; one of the other two Science subjects(Chemistry or Physics); and one other subject. GPA is 3.0 or higher.
CAREER PATHWAYS
Animal Science also plays a significant role in food security of a nation. Graduates can become Animal Nutritionists, Animal Breeder, Animal Trainer, Paravet, Livestock Officer, Laboratory Technician, Lecturer/Teacher, and Entrepreneur. They can work at NAQIA, Niugini Tablebirds, Ramu-Agri Industries, Zenag Chicken and many others.
Description
COURSE STRUCTURE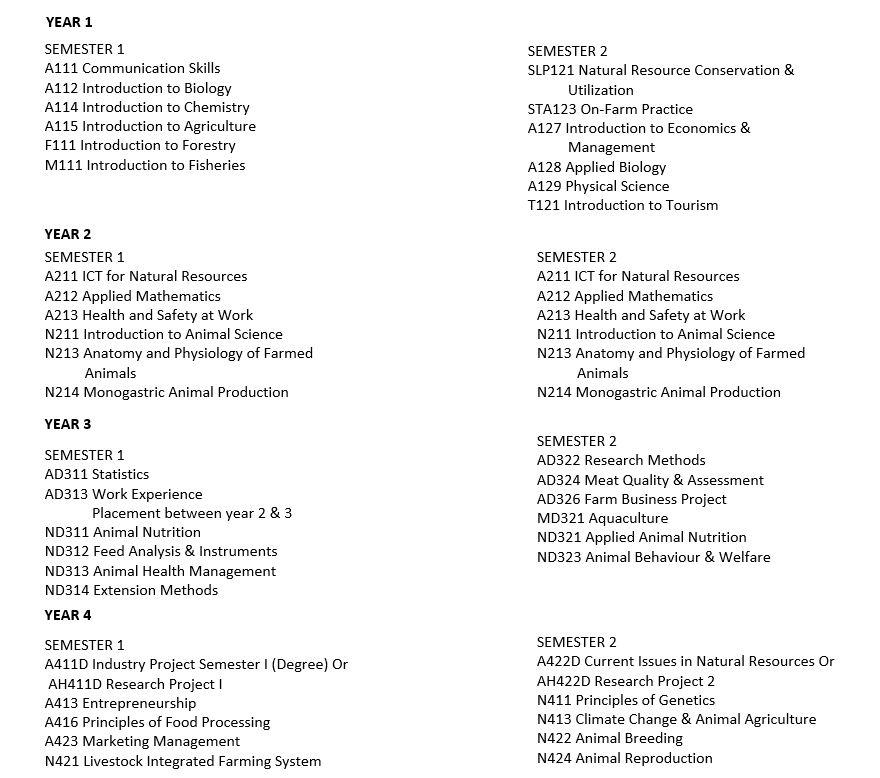 Click here to view and download a pdf copy of the Course Structure.