UNRE contributes to Blue Carbon National Policy
PNG UNRE has contributed to the formulation of a National Policy on Blue Carbon in PNG.
UNRE Vice-Chancellor Professor Aisak Pue and two academics – Daniel Waldi from the School of Natural Resources (Forestry Department) and Jason Paliau from the School of Environment & Climate Change represented the University at the recent National Stakeholders Blue Carbon Workshop at the Hilton Hotel in Port Moresby.
The objectives of the Blue Carbon Workshop were to: 
● assess Papua New Guinea's current status on Blue Carbon Activities 
● inform decision makers on the challenges and the opportunities of addressing blue carbon activities in PNG 
● strengthen coordination roles amongst stakeholders and 
● reaffirm key action priorities and guidance from stakeholders for Government consideration. 
Mr Waldi explained that Blue Carbon refers to the role of coastal ecosystems particularly
mangrove forests, seagrass meadows, and tidal salt marshes and estuaries in reducing greenhouse gas emissions due to their capture of organic carbon dioxide.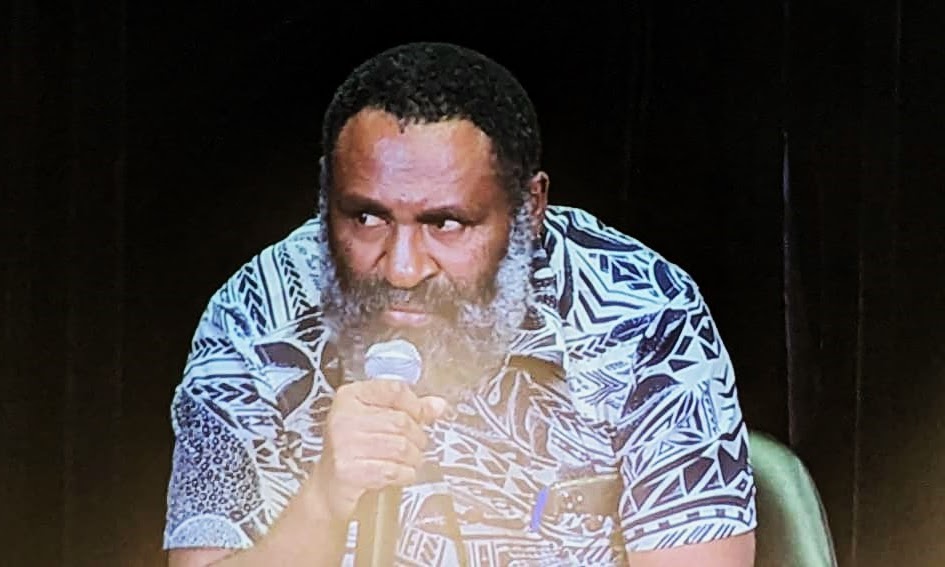 Mr. Daniel Waldi.
Papua New Guinea (PNG) has a diverse area of these ecosystems that have played a vital role in storing carbon over the years. These ecosystems have also helped communities in PNG to adapt to severe storms, flooding, and other climate-related threats. 
Blue carbon activities are a type of nature-based solution that aim to restore, protect, or sustainably manage mangroves, seagrass meadows, and tidal marshes. There are several blue carbon activities that are currently taking place in PNG. Such activities have contributed to reducing PNG's Greenhouse gases (GHG) emissions. 
The National Government through the Climate Change and Development Authority (CCDA) recognizes the importance of blue carbon as well as blue carbon activities in PNG and as such plans to develop a blue carbon policy to provide an enabling framework for blue carbon activities. 
Mr Waldi said to develop a blue carbon policy, it was important for CCDA to know the kind of blue carbon activities currently taking place in PNG. And more importantly, the challenges, gaps and barriers that are preventing the implementation and progress of blue carbon in PNG. 
"As such CCDA (hosted) that workshop with the purpose of understanding current blue carbon activities taking place in PNG as well as the challenges, gaps, and barriers. The outcomes of that workshop would assist CCDA and its stakeholders to develop a framework that may lead to developing a blue carbon policy," he said.
He added that CCDA invited organizations that are currently involved in implementing blue carbon activities in PNG to share their experience during the workshop. CCDA also invited key organizations that will be playing an important role in implementing blue carbon activities in PNG in the future to attend the workshop.
UNRE's participation at the workshop was important because:
• the institution is directly involved in contributing to information gaps in the formulation of the National Policy on Blue Carbon in PNG;
• it is strategically positioned geographically to undertake and explore the opportunities in research in the Blue Carbon in the region and regionally.
• the University must establish networks and collaborative research with institutions and industries in the business of Climate Adaptation and Mitigation.
• of the need to expose UNRE`s programs and research potential in our Biodiversity or Environment, Fisheries, Agriculture & Livestock and Business; and well as our efforts in Climate Change Adaptation and Mitigation Actions.